December 02, 2023
Welcome to Our Online Office!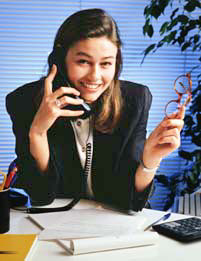 This new and exciting Online Office brings financial services directly into your home or business enabling you to more actively participate in your financial management.
Spend Some Time
Explore our Online Office. There are many different ways to use the services here. You can:
Learn about the tax, audit, and insurance services we offer and please:
Use the financial calculators to assist you in budgeting, financial planning, or determining loan payments.
Review client tax newsletter for important tax updates, strategies, and accounting news.
Register Your e-mail Address to receive important announcements.
Link to helpful sites for discount travel, buying from Ebay, business-related government offices, etc.
Review Guides and other sections for tax and financial topics of interest. e.g., how long to keep tax records, etc.
Please browse the pages of this site and feel free to e-mail any questions, suggestions or other feedback. This web site is meant to be an extension of services provided to you.
Visit often as additional news and helpful information will be continually added in an effort to serve you better.